Apple vision pro for online casinos
The fifth of June this year during the Apples developers conference WWDC they publicly announced their first VR (Virtual Reality) headset called Apple Vision Pro that in product videos seems to blend the physical and digital world all together.
Our experts assume that this will speed up the development of new VR online casinos. VR casinos are nothing new in the UK where multiple less successful launches have been made throughout history.
However, the Apple Vision Pro (AVP) seems to be what's been missing. Since you will be able to control the device with your pupil, nothing but our fantasy and imagination sets the limits for how it will influence how we choose to play online casino in the future.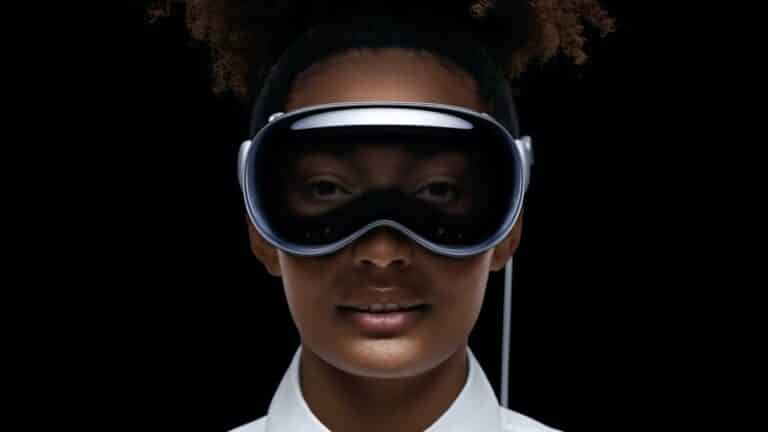 We expect games for Apple vision pro already 2025
The development of live casinos with an authentic atmosphere of land based Las Vegas casinos has been fast and we are impressed how well certain game developers such as Evolution have designed their games for mobile phones, tablets and computers.
With the Apple vision pro, game developers will be able to push the real-casino-experience even further as it allows for players to immerse themselves into a digital world that truly looks real. This goes for live casinos in particular where we also look forward to how slot machines will function where our best guess is that graphics will be nothing but outstanding and that new bets will be made simply by controlling the device with your eye.
The release date for the Apple Vision Pro is set to early 2024 in the US where it is expected to be available in the UK just weeks after where we expect casino games for Apple vision pro to be released already 2025 and the first dedicated AVP Casinos launched the same year. The price is estimated to $3,499 which is around £3,000.